---
THE LESS-DIGITAL GUIDE TO CREATIVITY.
1.
The OFFLINE MATTERS Book
—-

When did creative work become
so boring?

How did 'digital-first' come to dominate everything?

...and why is nobody
talking about it?
Offline Matters
is a handbook for anybody experiencing digital overload in their lives and creative work. Part insider exposé, part worker-manual, this book is for any creative seeking help on:
︎Navigating the possibility of offline alternatives
︎Countering overwork culture, exploitation, and dulled-down ideas
︎Recovering what you loved about your creative calling
... away from the confines of our screens. We are dreaming of offline. Not as a romanticised past, a punishment, a quick detox, or a WiFi-free café. Offline is not a lifestyle. It's a space of possibility.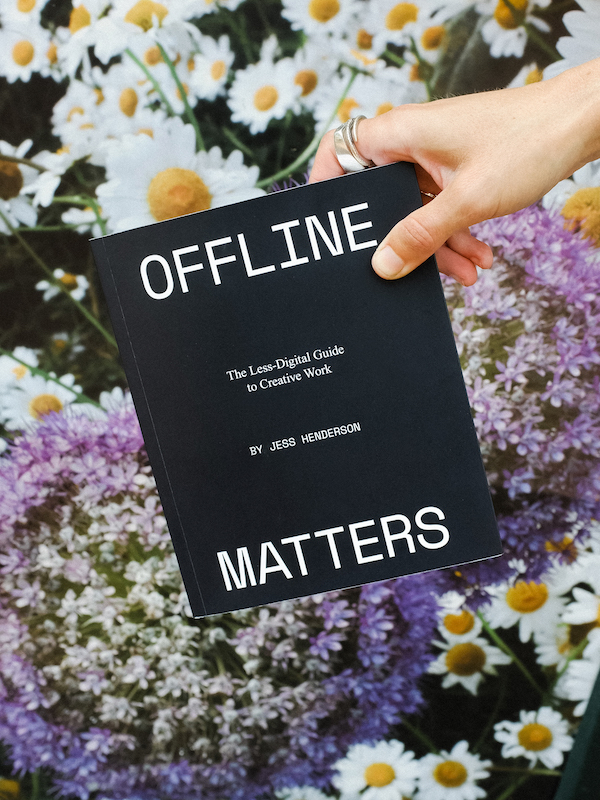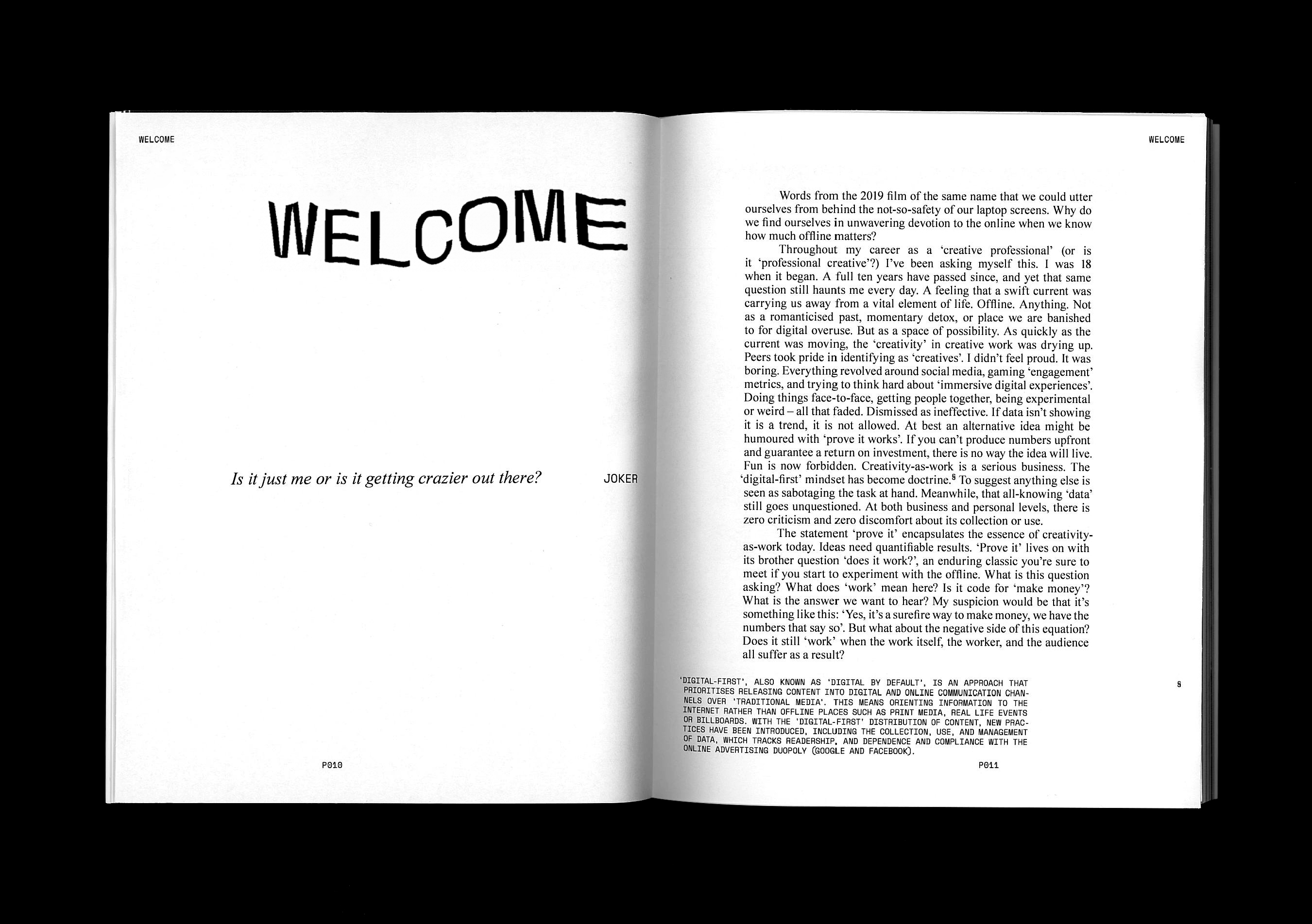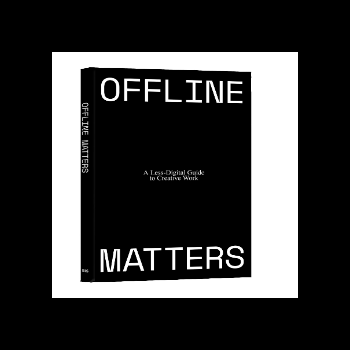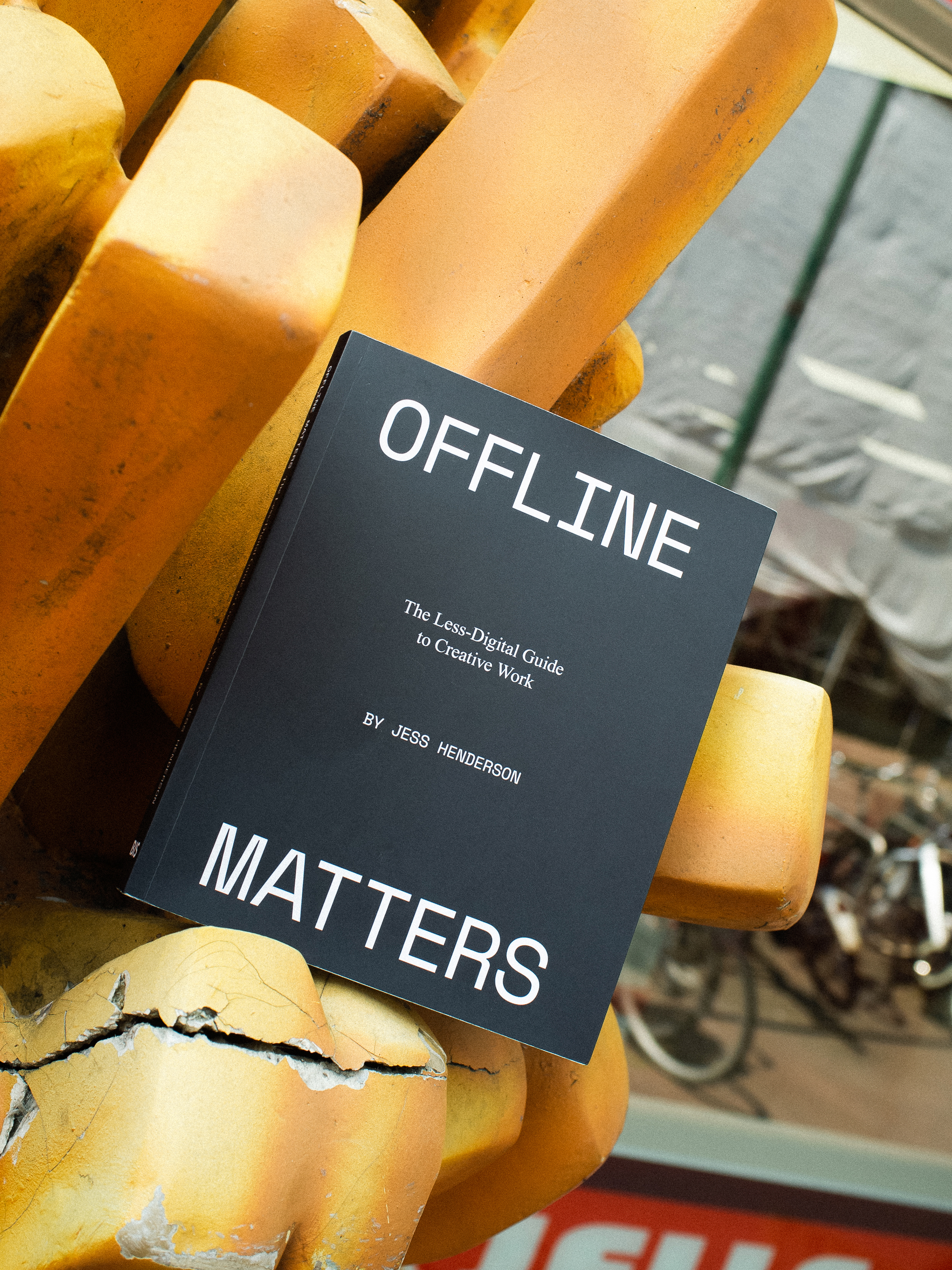 Look Inside
︎ Read an excerpt:
Shock Me. Please.
︎︎︎︎︎︎︎︎︎︎︎︎︎︎︎︎︎︎︎︎︎︎
2.
The OFFLINE MATTERS Cards
—-
Truth or Dare?
A double-pack of cards designed for prompts, breakouts, fresh starts and problem solving. In groups or individually.
TRUTH
The Truth cards give creative thinkers and collectives a tool to provoke alternative ways of doing, through the minds of others.

In a variety of quotes from thinkers across time and discipline, this deck is here to snap us out of our go-to approaches and turn us towards the possibility of other worlds.
DARE
Do you dare to step away from the social media mandate? Are you ready to challenge yourself beyond the automatic solutions of creative work today?

Through a series of prompts that pay homage to Brian Eno's beloved musical Oblique Strategies, the Dare cards are designed to inspire acts and outcomes that drive us outside our usual practices.
Play 'em together.
Play 'em seperately.
There is only one rule:
Always attempt the card you've drawn.